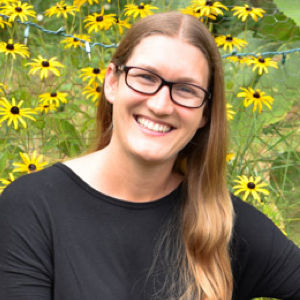 Allison Gagne-Cloutier
Clinical Manager
Briefly describe your experience and education:
I joined MFST in 2011 after graduating from the University of New Hampshire with a Masters Degree in Speech Language Pathology with concentrations in Early Childhood and in Augmentative and Alternative Communication. I enjoy treating on site at various daycares and preschools, as well as treating clients in the Hampton Falls office. I have completed various trainings, such as the Essential Word Knowledge Skills to help children with various reading and writing disorders, as well as the first level of PROMPT training for additional expertise in treating children with verbal apraxia. I also believe in integrating movement and mindfulness as needed, and have taken courses to support these concepts within speech and language development.
Why do you love speech therapy?
I love the individuality of each child and working with families to help each child reach their highest potential. I believe in integrating multiple approaches to best meet each child needs and private practice speech therapy allows me to do that. The progress a child can make is a wonderful process to witness, and the power of communication is such an important part to all of our lives. My hope is to continue to make a difference in many children's lives, while bringing the power of communication, play and learning to families.
What are your passions outside of work?
My passions outside of work include spending time with family, being out in nature (especially camping!), relaxing in a yoga session and reading lots of books!
What are three words someone would use to describe you?
Compassionate, mindful and driven
If you could be any animal what would it be?
I would be a bird! Sailing through the sky, looking over all the beautiful places, and heading south into the warm for the winter!!
What is your guilty pleasure?
Chocolate. Definitely chocolate.