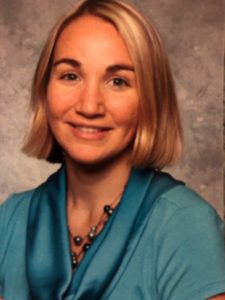 Julie Maislen
Briefly describe your experience and education:
I began working with children at daycare centers throughout Europe and the United States. I loved creating relationships with the children I worked with and discovering creative ways to encourage their language and literacy development. After a decade of traveling, I came back to my roots in New Hampshire to a job working in special education at a public school. It was there that I discovered this field of speech and language pathology, and I haven't looked back since. In May of 2018, I received my Masters of Science degree in Communication Sciences and Disorders with a concentration in Language and Literacy.
Why do you love speech therapy?
Language is such a powerful life tool, I feel so blessed to play a role in helping a child make gains in his or her abilities to be a successful communicator on his/her own terms.
What are your passions outside of work?
My heart is in the mountains and I love to hike year-round. I'm passionate about music and dancing and I love spending time with my two boys.
What are three words someone would use to describe you?
Conscientious, creative and compassionate
If you could be any animal what would it be?
A butterfly- so graceful and bring smiles everywhere they go!
What is your guilty pleasure?
Cappuccino and a chocolate croissant