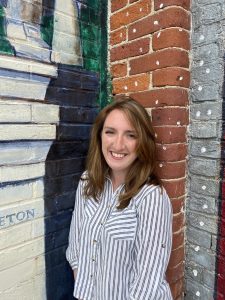 Briefly describe your experience and education:
I have known I wanted to work with children ever since I was a child myself–My experience started with helping my mother run her home daycare for infants and toddlers throughout my childhood and adolescence. I first discovered the field of speech-language pathology as a high school intern working with an SLP at a preschool and elementary school. I've been hooked ever since! I earned my bachelor's degree in Speech-Language Pathology and Audiology from Pace University in New York City, followed by a master's degree in Speech-Language Pathology from Northeastern University. I had the opportunity to work at Miracle Farm as a graduate student intern, and fell in love with the practice, SLPs, clients, and their families. I knew on my first day that Miracle Farm was the place for me!
Why do you love speech therapy?
I love being silly and making speech FUN! Using a play-based approach not only makes therapy more engaging for the kids, it makes my job more gratifying, too. Nothing makes me happier than seeing my clients excited to come to our sessions and play, all while making gains in their speech-language skills.
What are your passions outside of work?
I love going to the beach, no matter the season! As an Ipswich, MA resident, I spend a lot of time at Crane's beach, eating Riverview pizza, and kayaking with my friends and family. I also love any excuse to get creative–My current artistic hobbies include watercolor painting, knitting, and embroidery.
What are three words someone would use to describe you?
Driven, silly, compassionate
If you could be any animal what would it be?
Any kind of bird–It would be so cool to fly!
What is your guilty pleasure?
Coffee, ice cream, and whatever stand-up comedy special that's trending on Netflix.