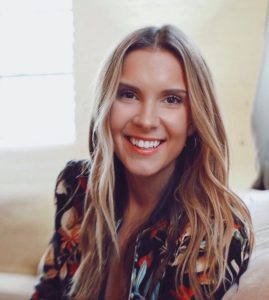 Sidney Scott
Briefly Describe your Experience and Education
I fell in love with the field of speech-language pathology when I was just 16 years old
participating in a high school internship at Miracle Farm. I continued to work as a Camp
Runamuck counselor in the summers and completed one of the clinical rotations in graduate
school at Miracle Farm. I attended the University of Maine, where I was awarded my B.A. and
M.A. degrees in Communication Sciences and Disorders with minors in Child Development and
Family Interactions, and Disability Studies. I knew speech language pathology was the career
for me because it allows me to build medical knowledge with education. My clinical interests
include AAC, speech sound disorders, and specific language impairments using a play-based,
patient-centered approach.
Why do you love speech pathology?
There is so much to love! Communication is what drives people together and allows us the
ability to connect. And what makes communication so amazing is that it looks different in every
individual. I love speech therapy because every day I am teaching a child a new skill to allow
them to have the voice that everyone deserves. Alongside that, I get to learn something new,
play, collaborate, and build new relationships every day. And nothing beats watching my clients
meet their goals.
What are your passions outside of work?
When I am not working, I can be found soaking up the sun at the beach and paddle boarding. I
love kickboxing and staying active.
What are three words someone would use to describe you?
Determined, innovative, and passionate
If you could be any animal what would it be?
A sea turtle, always in the ocean!
What is your guilty pleasure?
Coffee and dark chocolate