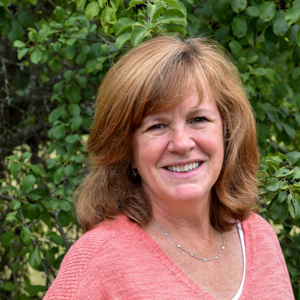 Eileen Baker
Experience and education:
I graduated from SUNY Geneseo in 1986 with a BS in Sociology.  I started working part time at Miracle Farm Speech Therapy in October of 2009 and am also a full time mom to 4 kids and wife to a husband that has quite a crazy work schedule!
What are your passions outside of work?
I am fortunate to travel often within the US and Europe.  I also enjoy cooking, hiking and watching all levels and types of sports.  I love attending my kids activities.  I'm both a School Volunteer and Community Volunteer and am currently Supervisor of the Checklist for the Town of Hampton Falls.  I love to go out for a good meal as well as spend time with family and friends.
What are 3 words someone would use to describe you?
Organized
Dedicated
Family
Pay your Bill (just kidding)
If you could be an animal what would it be?
Bear – sleeps all winter, eats all spring, summer and fall!
What is your guilty pleasure?
Ice Cream / Bravo / a nice pedicure