Lots of Fun and Smiles at Runamuck Summer Program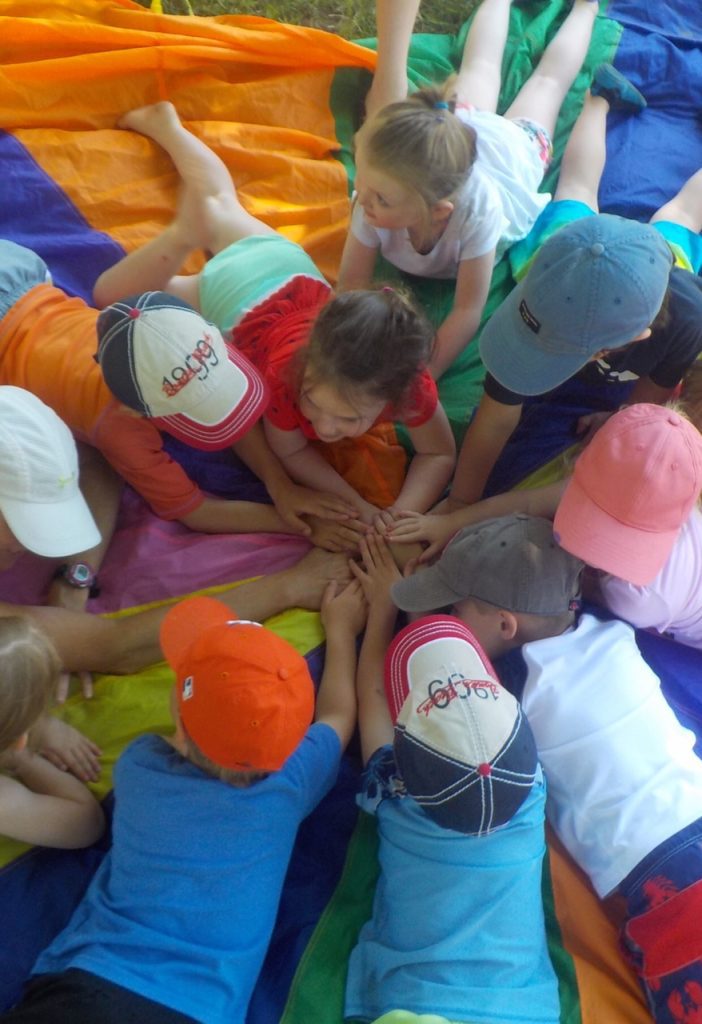 Announcing One More Week of Runamuck!!!!
August 7th-August 10th
For ages 6-8
9:00-12:30 Monday-Thursday
Hampton Fall, NH
Cost is $550 per student
We are so proud to be able to offer one additional week of Runamuck this summer. This program will be run by an SLP (Joanne Hanson) and a Licensed teacher (Kristin Molineux), who currently teaches second grade. This additional program will embrace the same energy and schedule that our regular Runamuck Program does, with the addition of some reading, literacy, and comprehension activities daily. Children will have tons of outdoor fun, crafts, sensory activities, group games and sports, and the most creative circle time ever! If your child needs to work on speech, language, or social skills, this is a great fit!
Don't miss out. Spots are limited to 8 students. Fill out the forms below!
Looking for an enriching group for your toddler or preschooler for the summer? Introducing Speech and Teach. This is a new program being offered in our Rowley office location.
We have openings in both our Speech and Teach Groups and Toddler Summer programs.
Miracle Farm Speech Therapy is excited to bring you our RUNAMUCK summer program. This year, again, our program will be held at our office location in Hampton Falls. This space features a large indoor gym and the use of multi-age playgrounds and outside areas on the grounds at Child's Place.  Therapeutically driven activities are designed by our SLPs and this program is a great way to ensure continuity of care during the summer months!  RUNAMUCK will be staffed with a licensed speech pathologist and multiple speech pathology interns.  We can offer 1-1 support for students if we know ahead of time.  The program will be set up for a different theme each day during each 5-day session. We aim to give it a "camp" feel in a therapeutic setting with an emphasis on FUN!
Location:
Miracle Farm Speech Therapy
105 Lafayette Rd.
Hampton Falls, NH 03844
Hours:
9:00-12:30 M-F
(Children pack a snack and lunch)
Cost:
$650 per child, per week
$50 discount for siblings
Camp Sessions:
Session 1- June 19-23 (Age group 3-5)
Session 2-June 26-30 (Ages 3-5)
Session 3- July 3-7 (Ages 4-7)
NEW Session 4 – August 7-10, Monday – Thursday, (Ages 6-8)
** We will have 8 campers per session.
We will also be offering a preschooler/toddler program for 2-3 year-olds this summer. This program will run on Tuesdays throughout the summer starting on 7/11 and running through 8/15. This group runs from 8:30-10:00 and the cost is $105 per child/per session.
Camp Activities:
Social Language and Cooperation Skills
Sensory and Movement
Physical Games and Activities
Group Obstacle Courses
Fine Motor
Arts and Crafts
Snack
Music/Songs
Games and Strategy
Social Thinking
Literacy, Pre-Literacy, and Writing
Is your child a good fit for our camp? Our camp is for children who need help with…
Sensory regulation
Social skills
Language
Speech and Communication
Motor Planning
Retrieval and Memory
Asking and Answering Questions
Attention
Fine Motor
Gross Motor
Oral Motor
Turn Taking
Reciprocity
Problem Solving
Independence and Self-Help Skills