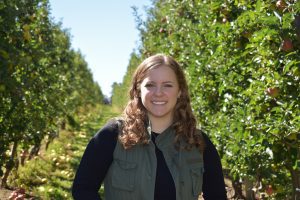 Emily Fraser
Briefly describe your experience and education
I graduated from Assumption College in 2020 with a degree in Human Services and Rehabilitation Studies. My time at Assumption open my eyes to the field of speech-language pathology and jumpstarted my journey to becoming an SLP. I continued my journey to becoming an SLP at the University of New Hampshire, graduating with my Master's degree in 2022. The time I spent volunteering throughout high school and college fostered my passion for helping people and my love of working with children led me to become a pediatric speech pathologist!
Why do you love speech therapy?
I love working with kids and getting to help them learn. Kids are SO fun work with and it is a very rewarding experience to see them grow and develop throughout speech therapy!
What are your passions outside of work?
Some of my favorite things are dogs, coffee, and Taylor Swift! I love to spend time baking, crafting, and being outdoors!
What are three words someone would use to describe you?
Empathetic, friendly, and honest
If you could be any animal what would it be?
I would be a dog because they are my favorite!
What is your guilty pleasure?
Anything chocolate!