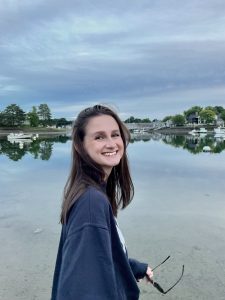 Julia Izzo
Briefly describe your experience and education:
I graduated from the University of New Hampshire with my BS in Communication Sciences and Disorders in 2019. In between my undergraduate studies and grad school I took a half a year off to gain field experience working as a speech language assistant (SLA) in schools around the seacoast of NH. I continued working as an SLA throughout my graduate program, which provided me an amazing opportunity to bridge the gap between the classroom and therapy environment. I finished my education with Baylor University and received a Master's in Speech Language Pathology in 2022. I first learned about MFST when I observed Joanne's therapy session for one of my students. I was blown away with her innate ability to make therapy creative, interactive and fun! I am fiercely passionate about this field and I am thrilled to be a part of the MFST team that shares the same enthusiasm and eagerness as I do.
Why do you love speech therapy?
I love helping children gain confidence and feel empowered with their communication. I also take great pleasure in supporting parents, families, and teachers and collaborating with them to foster positive learning environments for their child. This is the most rewarding field, and I can't imagine doing anything else.
What are your passions outside of work?
I love reading, weight training, traveling, and cooking!
What are three words someone would use to describe you?
I am energetic, creative, and kind.
If you could be any animal what would it be?
A goofy, slobbery english bulldog.
What is your guilty pleasure?
Pasta for sure!