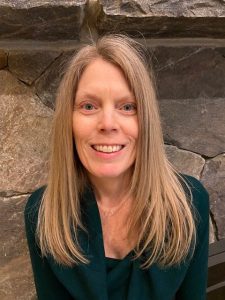 Katherine Chandler
Briefly describe your experience and education.
I have a BS in Business Management from Plymouth State College. Early in my career I worked in investment banking, project management and marketing.  I recently joined Miracle Farm Speech Therapy after being a full-time mom to my two children who are now young adults. Through the years I have been and continue to be involved with many volunteer opportunities in both my children's schools and the community.
What are your passions outside of work?
I love spending time with my children and husband of 29 years along with friends and family.  I am passionate about health and nutrition. I love being outdoors whether it be paddle boarding, yoga, boating, hiking, snowshoeing or skiing, I love it all!  I enjoy planning events, special occasions and trips.
What are three words someone would use to describe you?
Comforting, Determined, Optimistic
What is your guilty pleasure?
Chocolate, the more chocolate the better!