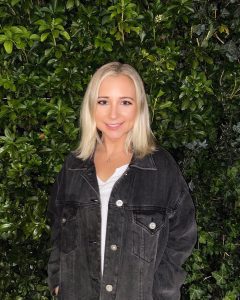 Teagan Ahern
Briefly describe your experience and education:
I graduated from University of New Hampshire with a B.S. in Communication Sciences and Disorders in 2020. I then went on to obtain a M.S. in Speech-Language Pathology from Northeastern University in May of 2022. As a graduate clinician I had the opportunity to work in various pediatric settings including a private practice and various different schools. I've always enjoyed working with children and have loved how rewarding and fun the field of Speech Pathology is!
Why do you love speech therapy?
I love working with children and collaborating with their families to help them to communicate in daily life. I love that every day is different and allows for creativity and fun in each session!
What are your passions outside of work?
Outside of work I love to spend time with family and friends. I love cooking, staying active, doing yoga and spending time outside.
What are three words someone would use to describe you?
Caring, kind, thoughtful
If you could be any animal what would it be?
I'd be a dog!
What is your guilty pleasure?
Watching Bravo and hanging out on the couch.