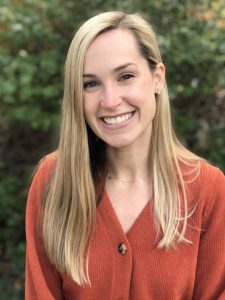 Alexandra Jordan
Briefly describe your experience and education:
I have been practicing as a speech language pathologist since 2013 with a few years at home when my two boys were born. I graduated from Boston University in 2011 with a BS in Speech Language Pathology & Audiology and in 2013 with a Masters in Communication Sciences and Disorders from New York University. My prior experience has been in private practice, early intervention, preschool and elementary schools and a private school for children with autism. After living and working in a few different states after graduate school, it feels amazing to be settled back home to the seacoast of NH. My first experience with speech pathology was with MFST as an intern with Joanne over a decade ago, and I knew once I was back home I'd be so happy to work with Miracle Farm again!
Why do you love speech therapy?
I love helping children find their voice, gain confidence and have fun while doing it. I also enjoy supporting parents as well as teachers and empowering them to help their child communicate in their home, school and communities.
What are your passions outside of work?
I love exploring with my boys, yoga, the beach, cooking and traveling near and far.
What are three words someone would use to describe you?
Kind, trustworthy, fun.
If you could be any animal what would it be?
A peacock! Can you imagine being that colorful?
What is your guilty pleasure?
Some ice cream, a good book and an early bedtime!